<50 Best Kitchen Finds On Home Goods New Online Shop>
I might be biased, but when it comes to gift-giving, it's pretty difficult to go wrong with food-related gifts. After all, everyone needs to eat. 
As usual, thousands of retailers across the nation are vying for your holiday dollars. But it's as important as ever to support the great small businesses in our own backyard. Plus you'll avoid all the headaches of supply chain issues and shipping delays. 
So before you head online to order from a big box store or national gift box company, take a look at this list and see if you can find a local substitution. Most of the items are available for purchase online. So you can still do your holiday shopping from the comfort of your own home, while also doing some serious good for local establishments. 
The following list will not only give you an overview of some of the amazing foodie gifts available from local retailers, it's also a curation of some of my own favorite items, all of which I'd be delighted to give (or to receive). If you have questions or need more suggestions for specific gift ideas, you can also feel free to email me at [email protected]  I'm happy to hook you up with spots that sell great food-related items that meet your gifting needs. Happy holidays everyone!
Click to find gifts by category:
Serveware and kitchen accessories
Books
All of these newly published tomes (plus probably a dozen more) are on my personal wish list this year, so my guess is they'd be great bets for any of the serious (or curious) cooks in your world. As a bonus, all are currently in stock at Boswell Books. 
Boswell Books
2559 N Downer Ave., (414) 332-1181
Order online for convenient local pick-up!

"Jam Bake: Inspired Recipes for Creating and Baking with Preserves" by Camilia Wynne ($28)
I love the process of preserving the flavors of summer through freezing, fermenting and canning. But, I stopped making jam years ago because I could never seem to find enough ways to use it up (there simply isn't enough toast in my world). This cookbook has me rethinking my approach. It not only includes recipes for preserves, but also more than 80 recipes for using them, including rye and coffee hand pies, angel biscuit donuts and Black Forest Torte. The recipes are simple and practical and the book itself is a delightful read.
"Black Food: Stories, Art, and Recipes from Across the African Diaspora" by Bryant Terry ($40)
Don't mistake this treasure for a mere coffee table book. Bryant Terry's "Black Food" brings together a wealth of beautifully curated essays, art, and recipes from over one hundred different Black visionaries. It's worth buying for the recipes alone, which range from cinnamon roll pound cake to cocoa-orange catfish and vegan dishes like creamy sweet potato grits and hot tamales with jackfruit and cilantro sauce. But the true beauty of the book is the way it weaves food into an overall homage to the contributions, history and future of Black visionaries around the globe.
"The Wisconsin Supper Clubs Story: An Illustrated History, with Relish" by Ron Faiola ($36)
If you know someone who loves supper clubs, don't sleep on the newest book by supper club expert Ron Faiola. This tome is jam packed with fascinating facts, photos, newspaper clippings and intriguing tales about the origin of supper clubs in London, the entertainers who gained acclaim performing in Wisconsin venues and the traditions that shaped the supper clubs of today.

"Pasta: The Spirit and Craft of Italy's Greatest Food" by Missy Robbins ($40)
In the mood for a love story? You'll find one in the pages of this remarkable tome, which takes cooks on a journey throughout the regions of Italy using flour, eggs and water. The book goes well beyond the usual cut pastas (though you'll find those too), delving nerdishly into local specialties like buckwheat-based bigoli from Veneto to potato stuffed Sardinian culurgiones. The accompanying recipes are equally as compelling from a knock-out four ingredient spicy bucatini alla'amatriciana and pappardelle with bolognese to espresso tagliolini with smoked ricotta nd chiles, offering home cooks plenty of inspiration for meals to savor with a great bottle of Italian wine.
"Death & Co. Welcome Home" by Alex Day, David Kaplan and Nick Fauchald ($32)
Drinking more at home? Yeah, me too. And so have many of my friends. And as we do, the yen to get more creative with everyday cocktails grows right alongside. That's where this book comes in. Not only does it contain more than 600 recipes from the well renowned folks at Death & Co., those recipes run the gamut from classic tipples to low ABV and NA cocktails. Even better, they're well organized and the book includes plenty of eye-catching photos and illustrations. Will this book prompt you to purchase some new spirits? Probably. Will it stretch what you already know about cocktails? Absolutely. And it's for those reasons (and more) that this book makes the perfect gift for a cocktail lover who wants to level up.
"Rodney Scott's World of BBQ: Every Day Is a Good Day: A Cookbook" by Rodney Scott and Lolis Eric Elie ($29.99)
Chef Rodney Scott is a legend in the world of whole-hog barbecue. And he's laying down his wisdom in this memorable book. But let's be frank, this beautifully illustrated book is about far more than recipes. Yes, you'll discover the secrets behind Scott's spare ribs, chicken wings, hush puppies and Ella's Banana Puddin'. But if you never made even one of those, you'd still win, thanks to the books remarkable storytelling, which offers insights into South Carolina's food traditions, and the (truly) compelling story behind a James Beard Award winning chef whose hope, optimism and hard work led him where he is today.
Coffee & Tea
Whether you're shipping off a taste of Milwaukee to a tea lover outside the city or simply providing some daily buzz for your coffee loving friend, you'll find great giftable options from both coffee roasters and tea purveyors all over town. Here are a good number of options to get you started.
Anodyne Coffee
224 W. Bruce St, (414) 763-1143
2920 S. Kinnickinnic, (414)

 489-0765
7471 Harwood Ave., Wauwatosa, (414) 930-0469
anodynecoffee.com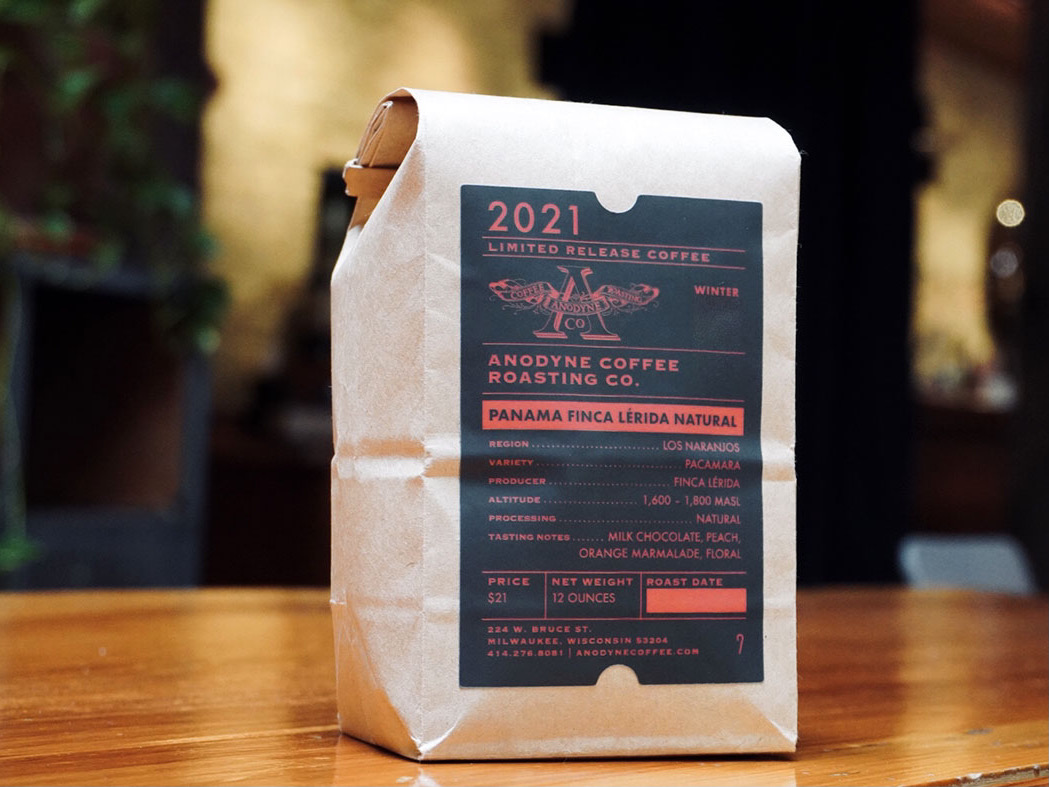 The coffee geek in your life is certain to approve of a gift of Anodyne's super limited release of Panama Finca Lerida Natural. It's a pacamara varietal (large bean) with notes of milk chocolate, peach, orange marmalade and a slightly floral finish ($21). It's set to be released in early December; but it won't be around long, so scoop it up while you can!  Pair it up with merch like a classic Anodyne sweatshirt ($48.95), a new embroidered winter hats ($20) or an adorable new "Yee Haw" tee ($22) for the perfect gift.
Colectivo Coffee Roasters
Multiple locations
colectivocoffee.com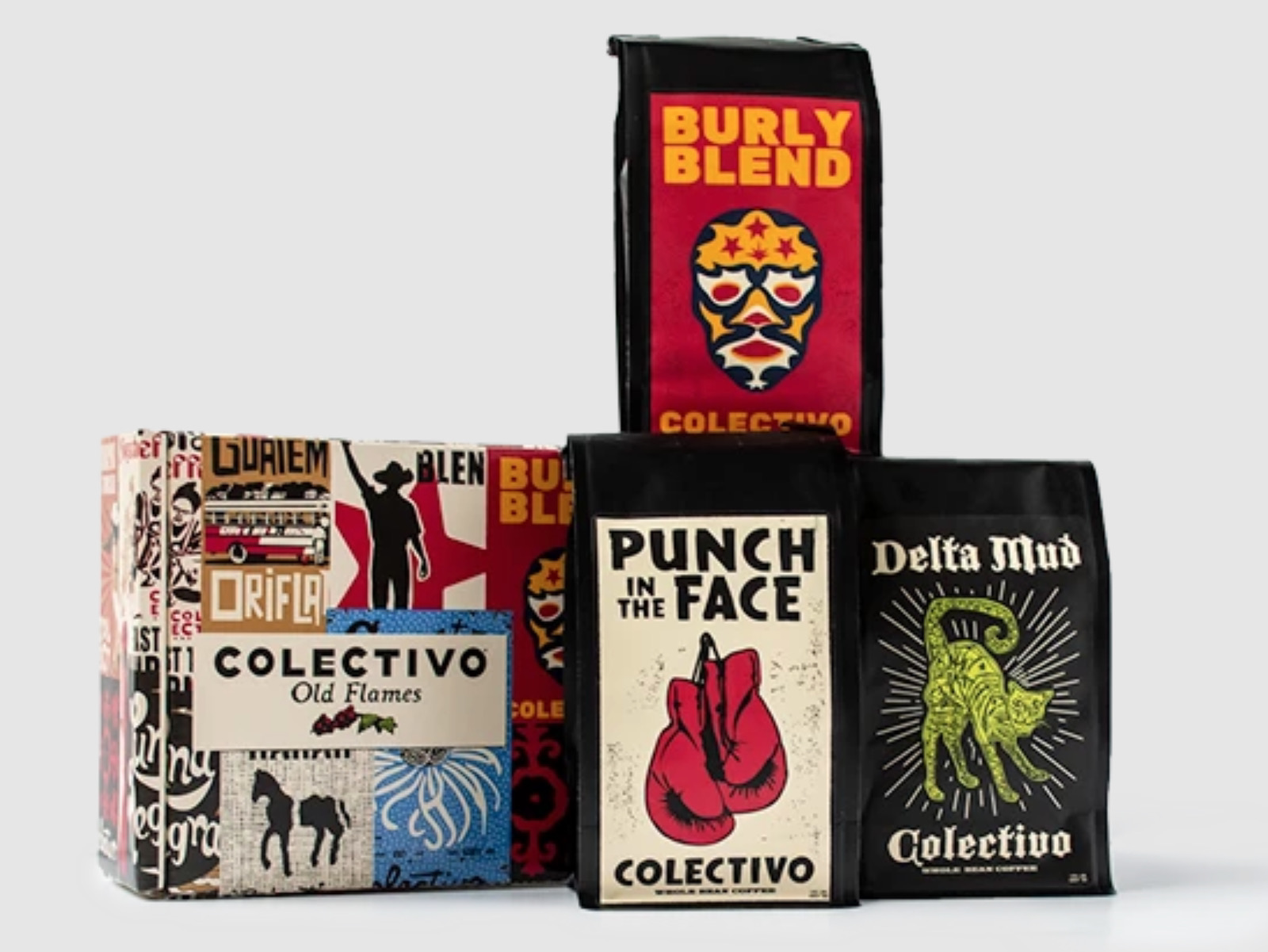 There's much to be said for a nice dose of nostalgia at the holidays, and you'll get just that with the Colectivo Throwback Sampler, a collection of vintage coffees from years gone by. This gift pack includes a half-pound of Delta Mud (deep and syrupy with notes of dark chocolate, caramel, dried cranberries and cherries); Punch in the Face (punchy dark roast); and Burly Blend (a mid-2000s blend that's full bodied, smoky and sweet all at once).
Fiddleheads Coffee Roasters
Multiple locations
fiddleheadscoffee.com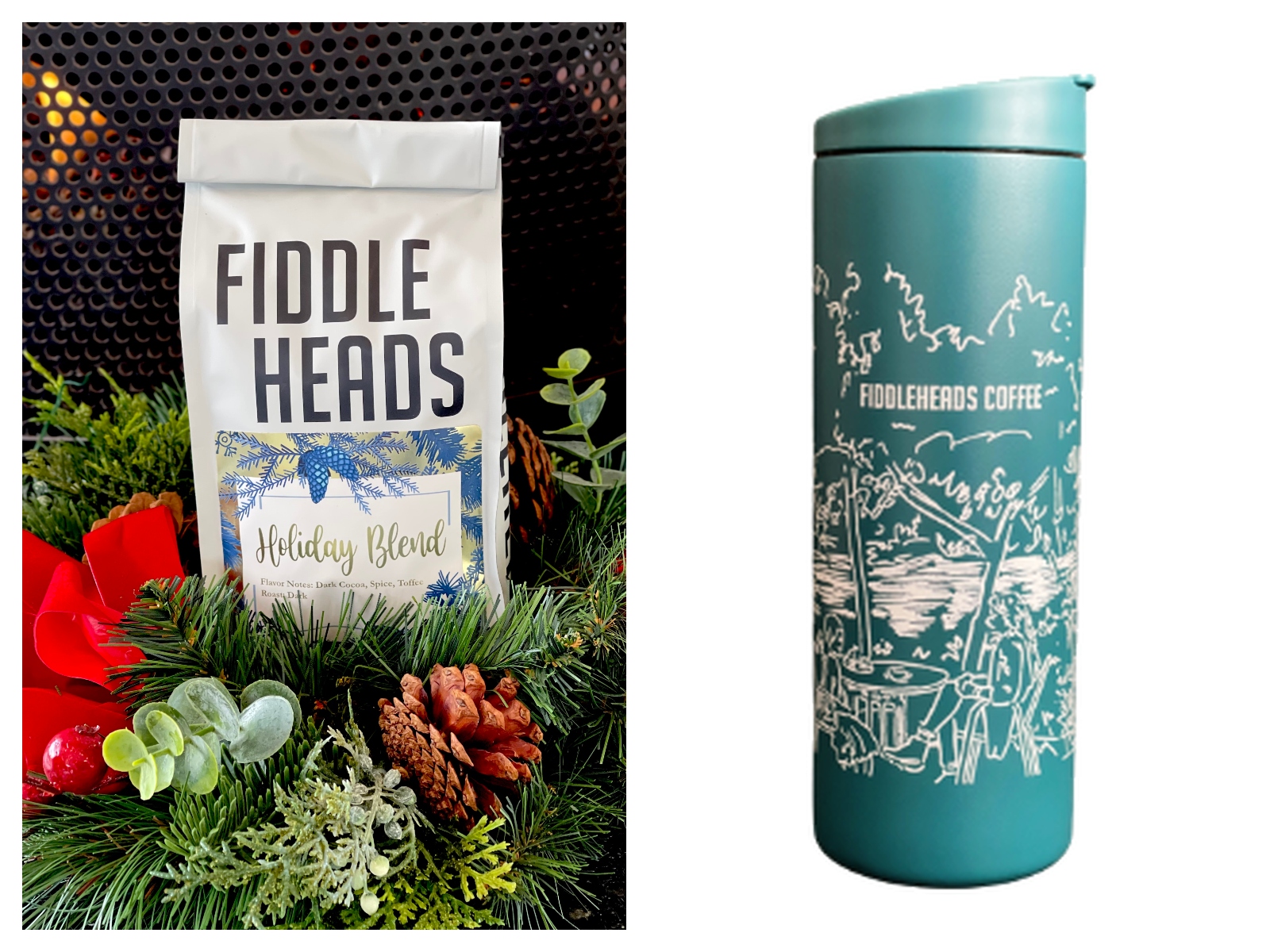 Dark roast fans will cozy up to Fiddleheads Holiday Blend, which offers up notes of dark cocoa, spice, and toffee ($17.95/lb). Pair it up with a gorgeous tumbler with a design inspired by the 360-degree mural at the Fiddleheads in Cedarburg. The 16-ounce stainless steel double-wall insulated travel mug will keep coffee hot for 12 hours or cold beverages chilled for up to 24.
Hawthorne Coffee Roasters
4177 S. Howell Ave., (414) 331-1382
hawthornecoffeeroasters.com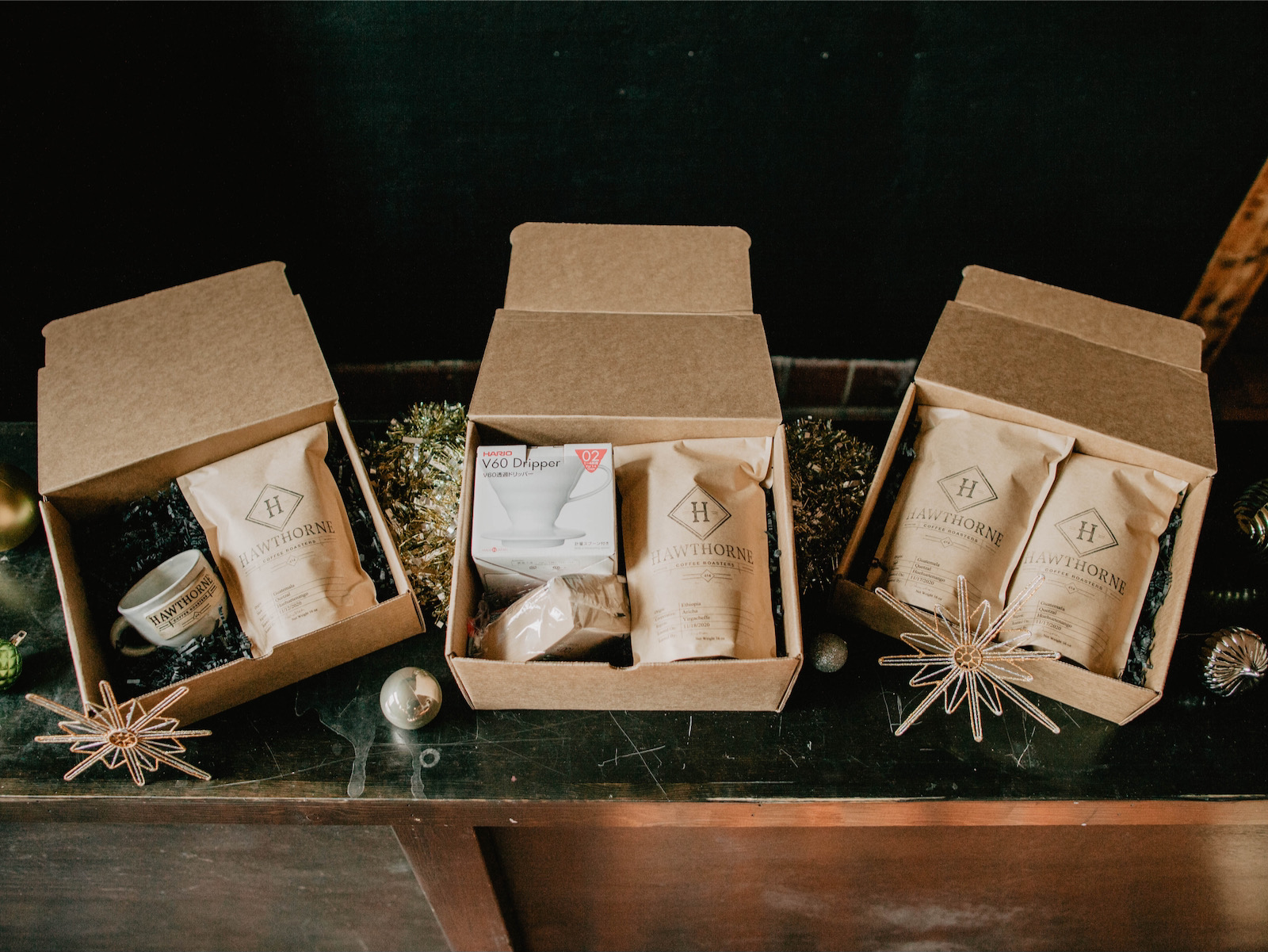 This year, Hawthorne will be rolling out three coffee gift boxes, each of which offers up its own set of charms. Choose from the Roaster's Choice Box featuring two pounds of Steve's favorite coffees (from Guatemala and Ethiopia, $34); the Home Brew Box with a pound of Guatamalan coffee, a Hario V60 Pourover dripper and a package of filters ($45); and the Mug Box with a pound of Guatamalan coffee and a handmade Hawthorne mug made locally by Kate Riley of Plate Collective ($40). All selections will be available both in the shop and online (nationwide shipping available).
Interval
1600 N. Jackson St.
>
Source : https://onmilwaukee.com/articles/local-food-gifts-2021
2066